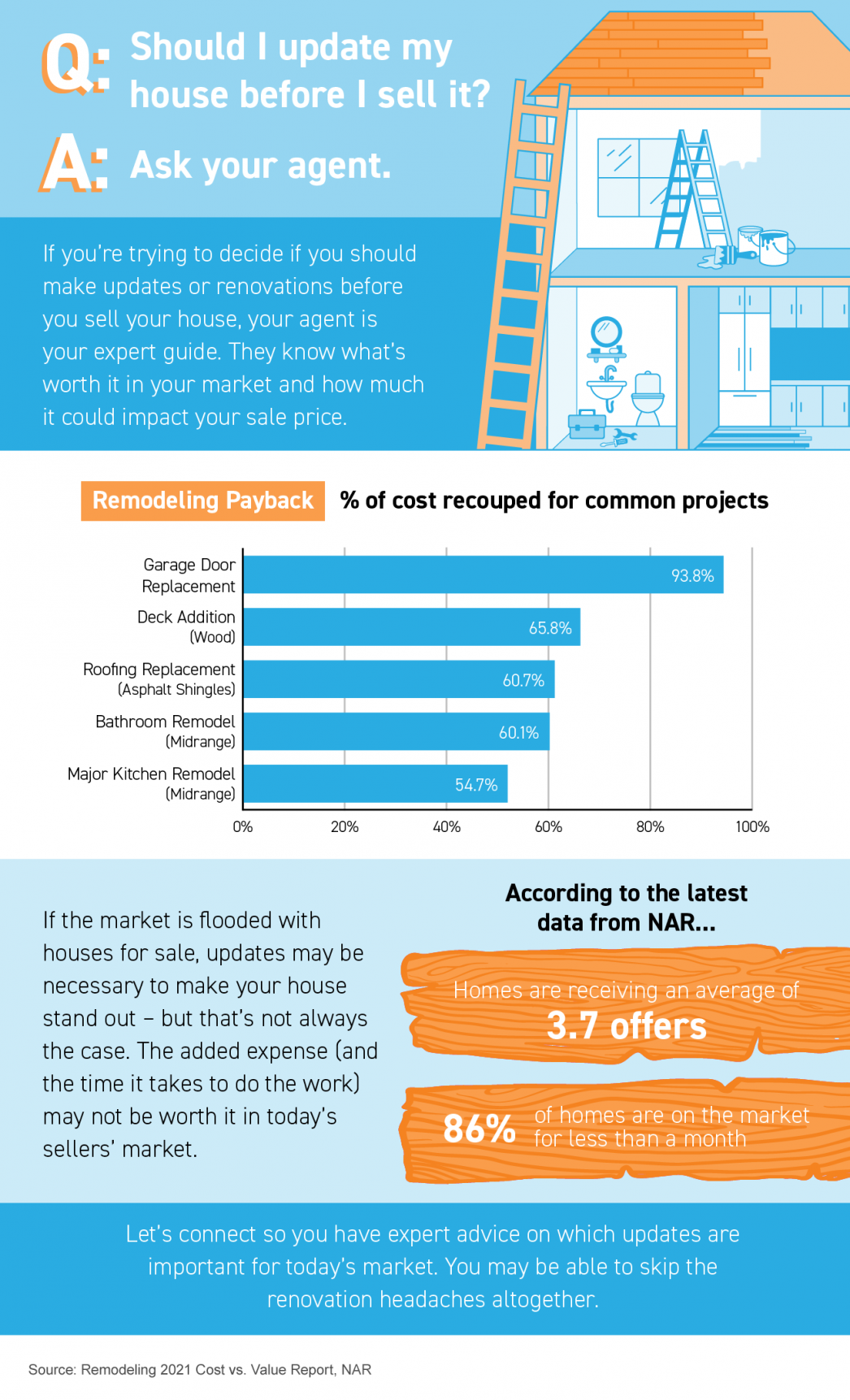 Some Highlights
If you're deciding whether you should make updates before you sell your house, lean on your agent to be your guide (be sure your agent is experienced in understanding the topic first). For info on how to choose an agent, go here.
If the market is flooded with similar houses for sale, or your property has been on the market for a few weeks or more, updates may be necessary for your house to get the attention it needs. In our current sellers' market, the added expenses might not be worth it, but be sure you stay on top of this topic with your agent.
Let's connect so you have expert advice on which updates are important in today's market. We can help you determine what to fix and what to leave alone.