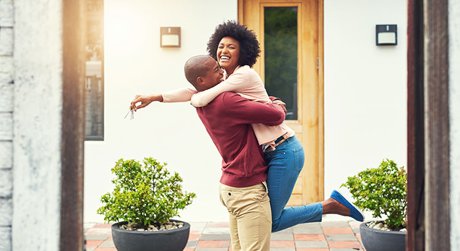 Have you ever found yourself flipping through channels, only to find yourself suddenly glued to the couch in the middle of an HGTV binge session? Watching entire seasons of shows like "Property Brothers," "Fixer Upper," and "Love It or List It," all in one sitting. Time wasted? Read on...
When you're in the middle of your next real estate-themed TV show marathon, you might be inclined to start to think everything you see on the screen must be how it works in real life. However, you may need a reality check. I know this is an unpopular opinion, but hear me out for just a moment.
Reality TV Show Myths vs. Real Life:
Myth #1: Buyers look at 3 homes and decide to purchase one of them.
Truth: There may be buyers who fall in love and buy the first home they see, and that's OK when you're working with a skilled agent who can advise you and be the devil's advocate if needed, but according to the National Association of Realtors, the average homebuyer tours 10 homes as a part of their search.
Myth #2: The houses the buyers are touring are still for sale.
Truth: Everything is staged for TV. Many of the homes shown are already sold and are off the market.
Myth #3: The buyers haven't made a purchase decision yet.
Truth: Since there is no way to show the entire buying process in a 30-minute show, TV producers often choose buyers who are further along in the process and have already chosen a home to buy. This is the confusing part where you may think that making decisions happens must faster than it actually does.
Myth #4: If you list your home for sale, it will ALWAYS sell at the open house.
Truth: Of course, this would be great! Open houses can be an important tool to provide exposure to buyers in your area, but they are only one piece of the overall marketing of your home. Keep in mind, most serious buyers schedule appointments through their agents, with most homes being sold during regular showing appointments.
Myth #5: Homeowners decide to sell their homes after a 5-minute conversation.
Truth: Similar to the buyers portrayed on the shows, many of the sellers have already spent hours or even months deliberating the decision to list their homes and move on with their lives and goals.
Bottom Line
Having an experienced agent on your side while navigating the real estate market is the best way to guarantee you can make the home of your dreams a true reality with realistic expectations. Let's meet up!
Contact us to schedule some coffee or tea at our office near downtown Bozeman!
Related:
Look at your home through buyer's eyes