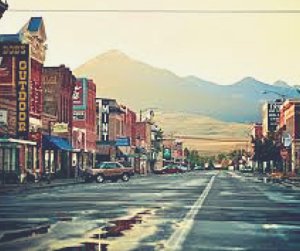 Visit this quintessential western town and embrace the great restaurants, lively downtown and unique museums.
Eats:
Gil's Goods: Part of the historic Murray Hotel block, this is my favorite stop for lunch or an amazing wood-fired pizza. Order at the counter and sit with the locals and visitors. Their desserts are stellar also!
Neptune's Brewery: Livingston is a long way from the sea where Neptune dwelled, but we can dream can't we? Try their mussels or salmon croquette paired with a libation from their beer menu.
Rib and Chop House: This regional chain never fails to impress, and while those of us in Bozeman wait patiently for one to open here, we will brave the pass in the worst weather to get to this restaurant. A great lunch and dinner menu, great atmosphere and excellent service are worth the drive!
Where to go:
Visit the Depot: Built in 1902, it was Northern Pacific Railroad's original access to Yellowstone until 1979, when passenger service to southern Montana was suspending. It was donated to the City of Livingston in 1985 by Burlington Northern. Shortly thereafter, an $800,000 restoration introduced the depot as a museum, providing historic exhibits and cultural programs for residents and visitors from around the world.
Yellowstone Gateway Museum: Built in 1907, formerly the North Side School, the museum was purchased by Park County and community members in 1977. It houses more than 50,000 historical items, such as photographs, books, audio-visual materials and oral histories dating from over 12,000 years ago to present day.
Head to Chico Hot Springs: Between Livingston and Yellowstone is historic Chico Hot Springs, offering dining, live entertainment, lodging and of course the two open-air mineral hot springs pools. Open year round! If you haven't hit the hot springs during a snowstorm you haven't lived!
Like what you see? If you are considering Livingston for your next home purchase, check out the latest listings here.